As it is yearly, we have been blessed with so many top quality albums in 2022. Artistes across the globe keep refining their sounds. In a bid to draw it down to the top 25, we have evaluated a long list of albums and it was such a beautiful listening journey which furthermore calls for the art of music to be even more greatly appreciated.
As you go through the list, you would get familiar with albums that you probably missed out on or did not pay so much attention to, and this is a clarion call for you to plug in your headset, gaze at the list and consume some of the best body of work out in 2022. And you know what, you can give feedback in the comments below.
Some of the best debut albums were released this year, ranging from Koffee's "Gifted" album to "Rave & Roses" by Rema, "The Villain I Never Was" by Black Sherif, Asake's "Mr. Money With The Vibe", just to mention a few.
The top 25 albums of the year 2022 are listed below and in no numerical order;
KNUCKS – ALPHA PLACE
Ashley Afamefuna Nwachukwu, better known by his stage name Knucks, is a British rapper and record producer from Kilburn, North West London. His debut album "ALPHA PLACE" offers something different to the fans of music in the UK and this project stakes a great claim as Knucks touched on his upbringing amongst other relatable topics, infused so many experimental sounds all through the 13-tracks album.
A good take home from Knucks' point of view is that the listeners have diverse pick on what their favorite track on the album is and this spells good for the longevity and replay value of the project. Well curated, top class beats and all round production, good picks of features including Stormzy, M1llionz, Sainte, Lex Amor and more. Knucks delivered the loads on this project and has set the tone for what more to expect from him.
STORMZY – THIS IS WHAT I MEAN
Following a period of hiatus, Stormzy released his third studio album "This Is What I Mean" and by all standards it was worth the wait. However, this is not the typical Stormzy where he is rapping and going in on every track as he did more of singing on this project and his genius level did not drop a level. His comeback was kicked off with the lead single "Mel Made Me Do It" which immediately followed with the visuals that had everyone talking.
The 12-track album is 52 minutes long and it feels like episodes of reflections and reminiscing. The album theme has a lot of calm centred around it as you listen. Stormzy evidently took his time to make this beautiful body of work. The literal interpretation of the album art is a letter at a door and the albums feels like you are opening a letter that has words of affirmation just for you.
KABAKA PYRAMID – THE KALLING
It is of little or no surprise that Kabaka Pyramid's sophomore album "The Kalling" was nominated for the Grammy Awards. The album was produced by the legendary Damian "Jr. Gong" Marley, and evidently the project is genius certified. On this project, Kabaka Pyramid further showcased his skill to deliver amazing reggae melody and lyricism.
In expressing his state of mind whilst making this album, Kabaka Pyramid said – "The Kalling is really about my journey in music being for a higher purpose, not just to get rich or popular, but to inspire a higher vibration in whoever listens. While the majority seek pleasure and sense gratification, there are a few who the Most High kall upon to keep the balance inna earth. Music is what I use to answer the kall and you can feel it throughout this album". The Kalling is a very introspective body of work and lovers of reggae music around the world would be singing the praises of this project for a long time.
KOFFEE – GIFTED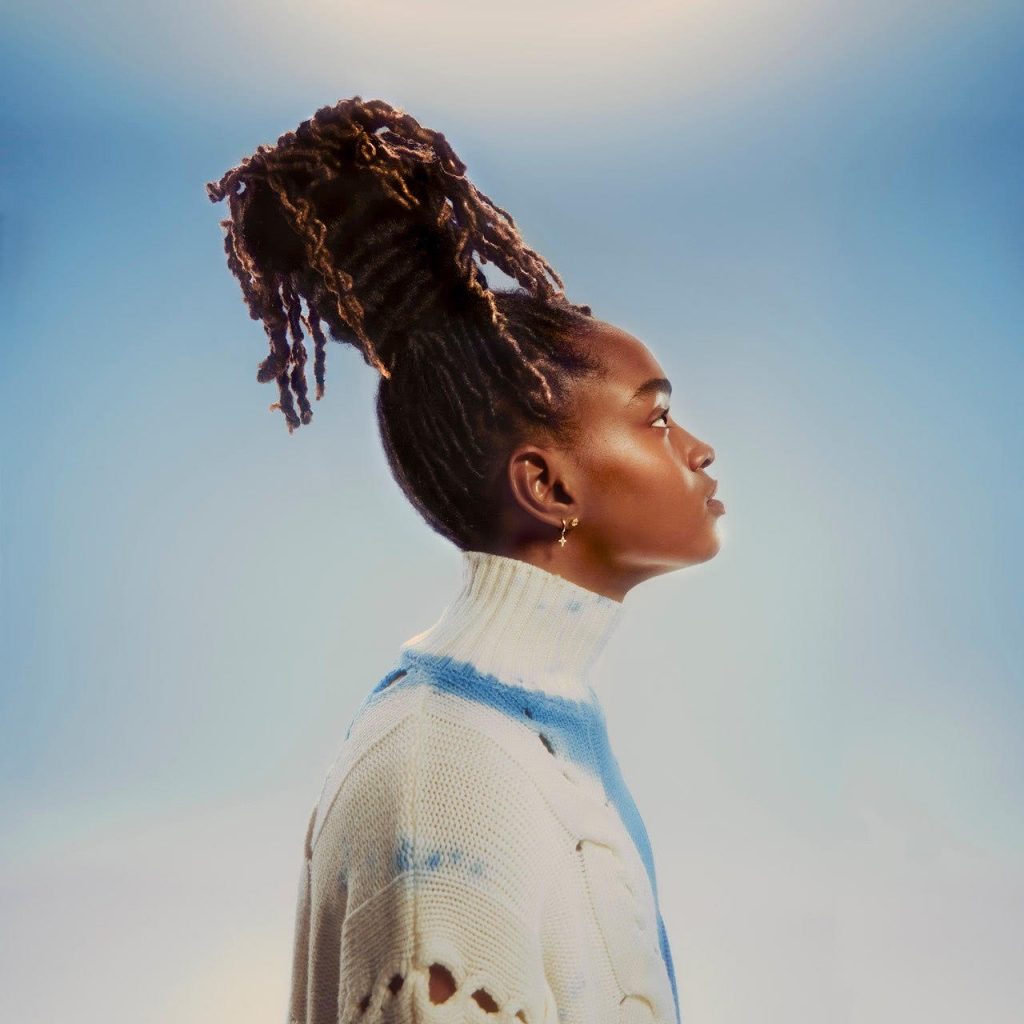 Koffee has taken a lot of giant strides since her breakout, and her debut album "Gifted" represents a new peak in her musical career. On this project, Koffee explored her versatility yet again by offering a range of genres (reggae, dancehall, R&B). Other noteworthy point is the Bob Marley sample on the intro "X10" which puts a grin on every listener and also embrace the message of the track which is centred around giving thanks and gratitude for life and its blessings.
Already a history maker, being the first female reggae artiste to win a Grammy Award, Koffee has further cemented her place as one of the flag bearers of reggae music. The replay value of this project is amazing and interestingly, within an hour you would have listened to this album twice (X2), and still yearn for more. Speaking for Koffee's fans all over the world, a deluxe version of "Gifted" would sparks great celebrations and welcome. Koffee was nominated for another "Best Reggae Album" Grammy Award, 2023 and this project is definitely worthy of being declared the winner.
PROTOJE – THIRD TIME'S THE CHARM
As always, Protoje is very intentional with his art and this project is no exception. Protoje has now completed his 'time-themed" album and this project carries the idiom "Third Time's The Charm" which has its roots in the ancient belief that the number three is magical. This project features Jesse Royal, Jorja Smith, Lila Iké, Iotosh & Samory I. The euphoria that comes with listening to this album can only be experienced personally.
Worthy of note is the quality of lyrics, production, mixing and mastering which were all top quality. Protoje did not sway so much from his regular self, he just found a way to express himself musically on a grander level. The journey for Protoje has been a matter of time, in search of lost time and finally concluding that third time's the charm. Diggy has delighted his fans and endeared his music to more new listeners and it is amazing to see.
ADEKUNLE GOLD – CATCH ME IF YOU CAN
Adekunle Gold is not one to shy away from trying out new sounds, new brands and carving a new niche for himself, and on this project he improved on the delivery on "AfroPop Vol. 1" and he is putting it out to everyone saying "Catch Me If You Can". The album had a good rollout and also features one of the best album intros of the year 2022 "Born Again" which featured the legendary "Fatoumata Diawara. This set the tone for the album and makes you want more as a listener.
Adekunle Gold "AG Baby" has created a good culture and bond with his fans as he sends newsletters at intervals telling his story and relatively inspiring them whilst giving hints on what to expect and if you are a member of this community, you would have gotten the newsletter just before the album dropped where he talked about his journey from his debut project "Gold" till now. When it comes to delivering effortlessly on Afropop beats, Adekunle Gold is a popular name that comes to mind and rightly so because he delivered the goods on this project yet again. Salute to "Bad Boy Deks".
ASA – V
Looking at Asa's journey in music, you can always expect classics and "V" is another project of hers that fits the bill. This project could be said to be homemade as she recorded the tracks when she moved to Nigeria. Asa took a slightly different direction on this album and if there were fears that she could not cut it as an Afropop artiste, now is the time to side-line that fear and appreciate genius. From the lead single "Mayana", Asa painted a picture of what to expect for her fans as she went from listen and reflect to "listen and dance".
When the picture of Asa and Wizkid surfaced online, there were joyous roars as fans have long anticipated this feature and 2022 was just the year for it to happen as they collaborated on track 3 "IDG" which is unsurprisingly one of the most listened and popular favourite amongst her fans. She also featured The Cavemen. and Amaarae on "Good Times" and "All I Ever Wanted" respectively. Nothing to sugar-coat, this project is top quality and Asa is top class.
OBONGJAYAR – SOME NIGHTS I DREAM OF DOORS
Following the release of his joint project with Sarz, there has been great buzz for Obongjayar in the Nigerian music space and he has been in more music related discussions. His debut album now puts him up there and with a great standing given the quality of his debut album. He is not one to be boxed in one type of sound, he is known for his exploration and swaying from the norm whilst maintaining originality.
No one can tell your story like you and on this project only Obongjayar would have delivered the sonic vision and curate such a diverse body of work. His talents knows no bounds and the way he expressed his state of mind and life phase shows that Obongjayar is not one to hold back and shy away from being vulnerable. Every track on this project is a great experience, you feel, you dance, you gaze in awe. Absolutely top level project.
BLAQBONEZ – YOUNG PREACHER
Widely acclaimed as one of the most creative artistes in the Nigerian music space, Blaqbonez has been able to build on his solid debut album "Sex Over Love" which was released in 2021. On his sophomore studio album "Young Preacher", he furthered deepened into his bag of creativity as he sampled some classic music from Nigerian artistes on some of the tracks. In case you missed it, he sampled Paul Play's "Forever" on "Loyalty", Styl-Plus' "Runaway" on the intro "Young Preacher" and Asa's '360' in "I'd be Waiting".
Blaqbonez set the tone for the project with the lead single "Back In Uni" which gained a lof of buzz, and has the touch of class from world renowned music producer "Jae5". Not swaying away from his true self as a rapper, Blaqbonez created a sync on this project as he spoke his truth, touched on his usual sexual escapades and somewhat nuances, and maintained originality on the everyday topics he spoke about. With his head up high, Blaqbonez would be gunning for the trifecta which would cement a good legacy for him in the long run.
REMA – RAVE & ROSES
For a period, there has been concerns that Rema's debut album has taken a while to be released, but this was worth the wait. Already a superstar, there was some pressure on the Rave Lorde to meet a presumed standard for his debut project and he did. Rema is a full embodiment of art and this ranges from his music, the album art, merch, and many more. This 16-track album contains some of the finest sounds out from the African continent and has hit tracks that are getting a lot of airplays.
After what seemed like a quiet 2021 for Rema, he returned with a bang when he released "Calm Down" prior to the album release. "Calm Down" became and international hit and a remix featuring American Pop Star "Selena Gomez" was later released which further created great buzz for the track. On the intro and outro of this project Rema told his story to the world and he delivered graciously on the tracks where he had guest features (AJ Tracey "FYN", Chris Brown "Time N Affection", Yseult "Wine"). Rema has reached a lot of new milestones since the release of this album ranging from charts, certifications, artiste ranking, concerts and more all over the world. If ranking of projects was only in terms of the quality of projects, this project would up there as the production was world class.
BELLA SHMURDA – HYPERTENSION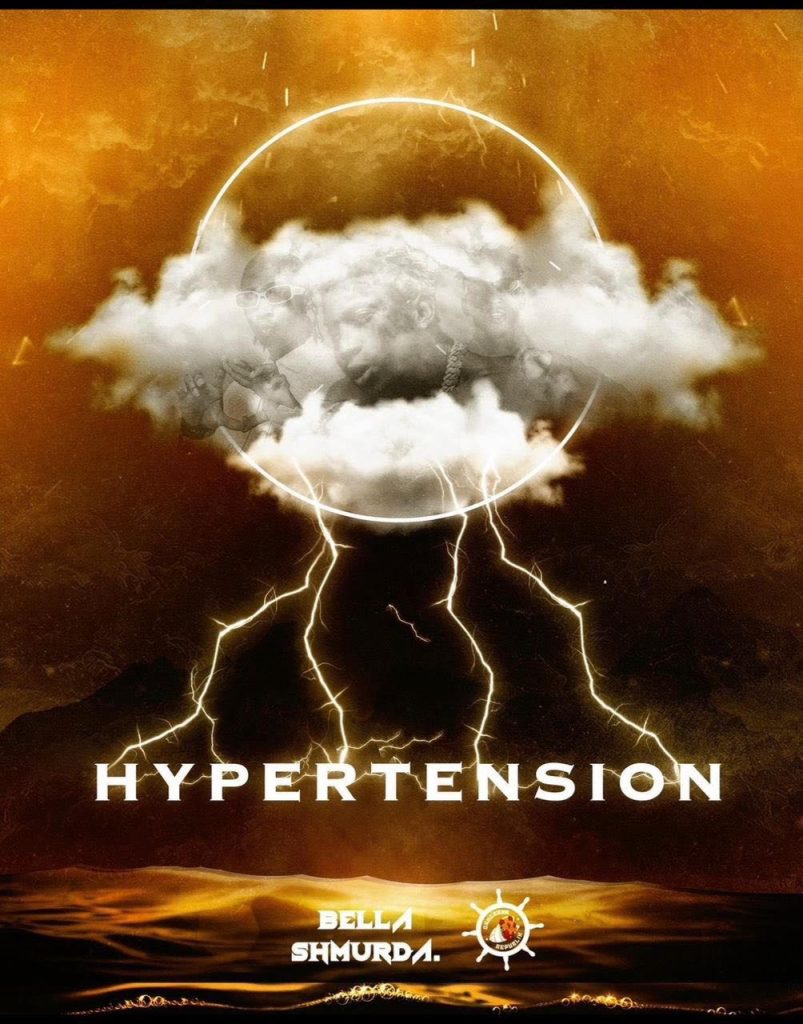 Since his breakout year, Bella Shmurda has been known to deliver hits and also his debut EP announced as one to watch and to be heralded as future of Afrobeats. His debut album did not disappoint as he delivered rich sounds all through from the intro "New Born Fela" to the last track "So Cold" which featured dancehall artiste "Popcaan". He released another smash hit "Philo" which features "Omah Lay" just before the release of the project and this track has continued to gain grounds all over Nigeria and beyond.
OMAH LAY – BOY ALONE
"Only the real fit to recognize" – Omah Lay started off on the album intro talking about his journey as a young boy hustling and making strides in life to becoming a superstar. This project would have you glued as you listen. The album art is a picture of Omah Lay all by himself and this also explains the album title. "Boy Alone" sit up there with some of the best debut albums out of Nigeria and the replay value cannot be overemphasized. With just 2 features (Justin Bieber & Tay Iwar), Omah Lay dived deep into his inner self and channelled his lyrics and storytelling as he talked about love, romance, sex and more. This body of work has a fusion of well polished sounds and this makes it exciting to listen to.
BURNA BOY – LOVE, DAMINI
The last time Burna Boy released an album and did not get a Grammy Award nomination was when he released "OUTSIDE". The African Giant continues to exert his dominance as an international artiste, releasing top quality albums year on year and "Love, Damini" is right up there as one of his best work yet. Going by the album title, it is quite easy to tell that this album is a very personal one for Burna Boy who initially planned to release the album on his birthday but had to reschedule the release date for some reasons.
One of the standout moments of the project is one of the song of summer, 2022 which is "Last Last". Burna Boy scored an international hit track when he released "Last Last" and he followed up with more on the album with the track with Ed Sheeran "For My Hand". For what it is worth Burna Boy did the fans of J Hus a favour by bringing him out of his supposed hideout as he featured on track 3 "Cloak & Dagger". This project became the highest charting album on the UK Official Chart peaking at number 2. Not to forget that Burna Boy has been on a world tour all year long and has recorded a lot of wins.
SHOW DEM CAMP – PALMWINE MUSIC 3
Highly regarded in the Nigerian music space for carving a niche for themselves, seasons veteran group "SDC" released the third volume of their Palmwine Music Series and they delivered great quality as always. BOJ made history as being the only artiste to have featured on all of the Palmwine music projects and he did his bit. As it is known, SDC would definitely include a skit or two on the tracklist and they not only excel at great quality music, but great humour also seems to be their thing. Perhaps the best way to listen is to have a bottle of the finest palmwine by your side, while soaking in the good music from the versatile duo "Show Dem Camp".
VECTOR – TESLIM: THE ENERGY STILL LIVES IN ME
Every big fan of Vector can tell the story of how long they have been waiting for the project "Teslim" to be released, and this project was well seasoned and intentional by Vector. Debates on who is the best rapper in Africa cannot happen without featuring Vector's name as he has been one of the best MCs for a long time. On this album, he featured his daughter "MILARE" on track 2 "I Need You", channelled his singing abilities as he took some chorus/hook on some tracks. Arguably the best rap album out of Africa this year and one of the best projects overall, Vector satisfied his patient fans and has them wanting more. There is more and more words making rounds that Vector is now a Philosopher and that is much welcomed if evaluated introspectively.
RUNTOWN – SIGNS
Questions like "Where is Runtown?" have been asked severally all year on social media as the music audience wanted more from the dynamic Afrobeats artiste. Runtown released "SoundGod Fest Reloaded" in April 2021 and announced that his next album "SIGNS" was going to be released later on and this had fans yearning and asking for a release date. Finally, it was released on the 16th of December, 2022 and it is a quality album from start to finish. Runtown went almost fully solo with the exception of track 5 "O Fe Pa Mi" & track 8 "Dangerous Hearts" which featured Jamopyper & Mr. Hudson respectively. Maybe the break and hiatus is an ingredient for amazing music as Runtown has shown.
ARRDEE – PIER PRESSURE
Arrdee followed up with his outstanding 2021 exploits with his debut project "Pier Pressure" where he delivered vastly some of the best drill sounds of the year 2022. The Brighton rapper released the 14-track project in March, 2022 and it was widely accepted by listeners in the UK and other parts of the world. Consistently representing the Gen Z generation of UK rappers, Arrdee had a great burst of energy all through the project and delivered top notch tracks. One of the standout tracks on the project is "Come & Go", and a remix which featured Ghanaian rapper "Black Sherif" was released later in the year. Arrdee has got great potential and this project sets the tone for what to expect from the young UK rapper in the future.
ASAKE – MR MONEY WITH THE VIBE.
Without a doubt, the biggest highlight of 2022 is Asake. He has dominated the music scene from the start to finish and has fans in a frenzy when singing along to his songs at concerts, and parties generally. Asake started off the year with getting signed to YBNL Nation, releasing an EP "Ololade Asake" and it has been up from there. He broke the record for the most no.1s on the Apple Music Nigeria Top 100 songs and also on the Turntable Charts. Hit tracks ranging from Omo Ope, Sungba made great wave before the release of his debut album. Featuring Burna Boy on the remix of Sungba gave it more longevity and the African Giant absolutely delivered as it is his tradition.
Asake and his producer Magic Sticks introduced a new sound to the Afrobeats and Amapiano with the diversity of the beats, crowd vocals, and the chemistry that birthed great vocal delivery and also the mixing and mastering of the tracks that serves for great listen to the audience. Russ and Burna Boy are the only features on the album packed with hits ranging from Organise, Terminator, PBUY, Joha and more. Asake made headlines in the UK, USA and other parts of the world as he performed at sold out concerts, made history as the highest peak for a debut album on the UK Official Charts, and recorded more listeners in different regions of the world. Artist of the year-esque.
WIZKID – MORE LOVE, LESS EGO
There has been whispers making grounds on how Wizkid was going to top his last album "Made In Lagos" which dominated for a long period of time, and the cat was let out of the bag on the 11th of November, 2022 when he released his fifth studio album "More Love, Less Ego". One of the things that got fans to love "Made In Lagos" was the production quality and the quality of sounds on this new project did not drop a level as Wizkid teamed up with some of the best music productions on the globe to deliver a masterpiece.
"Bad To Me & Money & Love" were the lead singles for the project with the latter being the intro. Few points have been raised on "Everyday" being better suited as the intro for the project with the obvious reason being the interlude which contains lyrics saying "love liberates, it doesn't hold, that's ego". The featured artistes carved their moments and had good impact, with Wizkid's melodies complementing them. This project is as quality as it gets.
CENTRAL CEE – 23
Oakley Neil H T Caesar-Su popularly known as Central Cee has been making waves all year and he kicked off the year nicely with the release of his sophomore mixtape "23". Coming off a buzzing 2021 where his debut mixtape "Wild West" was certified gold in the UK, Cench as he is commonly called continues to contribute to the growth of drill music in the UK. The later part of the year 2022 has seen record his most listened track "Doja" on Spotify and shutting down shows all over Europe and America.
BLACK SHERIF – THE VILLAIN I NEVER WAS
Black Sherif represents the new generation of artistes from Ghana and is also one of the best rappers in Africa. He has become a mainstay after getting co-sign from some of the most renowned artistes in Africa, and also recently teaming up with world class producer "Jae5". In March 2022, his hit single "Kwaku the Traveller" made history as the first Ghanaian solo song to top the Apple Music Nigeria Top 100 Songs chart and this gave him some more soft landing before the release of the project and his debut album did not disappoint. He told his story in the most convincing way and stayed true to inspiring his listeners and young hustlers like himself. Burna Boy is the only feature on the album and Black Sherif could have gone fully solo and still take his place amongst the top rankings of albums released in 2022.
KOJEY RADICAL – REASON TO SMILE
Kojey Radical released his debut album in 2022 and it feels like a long wait given that he has been a mainstay in the UK music scene for a while now. The length of time taken to release this album can be excused for the sake of the album quality. In his art, Kojey Radical places originality at the forefront and his lyrical flow standout from the regular. One of the fans favourite tracks on the project is "War Outside" featuring Lex Amor, a subtly calm track that grabs your attention when the whistle starts at the beginning. Brilliant piece of art. These are exciting times for the Manchester-born rapper who has a great future lined up for him.
AITCH – CLOSE TO HOME
"Close To Home" is Aitch's debut album and he served great quality on this well curated album. Aitch featured Mastermind, Ashanti, New Machine, Bakar, AJ Tracey & Ed Sheeran on this body of work with the most listened tracks being "Baby (featuring Ashanti)" and "My G (featuring Ed Sheeran)". "My G" is a tribute to his little sister who is living with down syndrome. Off from being nominated for the Best Song of the Year at the Brit Awards in 2021, Aitch did great to follow up with some sonically pleasing songs with good storylines.
LITTLE SIMZ – NO THANK YOU
2022 has been a really great year for Little Simz as she recorded several wins which includes the Brit Award for "Best New Act", NME Awards for "Best Solo Act from the UK", Mercury Prize for "Album of the Year" (Sometimes I Might Be Introvert). She crowned off the year with fifth studio album "No Thank You", and what a body of work it is. Little Simz' cadence and touch of class on the mic is not to be questioned and worth mentioning that she took it up a notch on this project. With a simplistic album art work, the 10-track album is one that has your head bopping as you listen and go through Little Simz' world. This project encapsulates all that Little Simz is all about as a top quality rapper.
TIGGS DA AUTHOR – MOREFIRE 2
Typically a riddim project, Tiggs Da Author gets you dancing and bopping your head from the second you plug in to listen to the project. The music production is quite experimental but works out so well with great delivery by Tiggs Da Author and the guest artistes on the project. One of the best exerts of the project is the "OCD RIDDIM" (Part 1 & 2) as you have to come to a point of choosing a favourite of the two tracks. Tiggs Da Author brought his A-game on this and created a beautiful experience for every listener.
There you have it, AQT Entertainment's Top 25 Albums of 2022. We hope you enjoyed reading and do not forget to revisit these top class albums for your listening pleasure. Cheers.